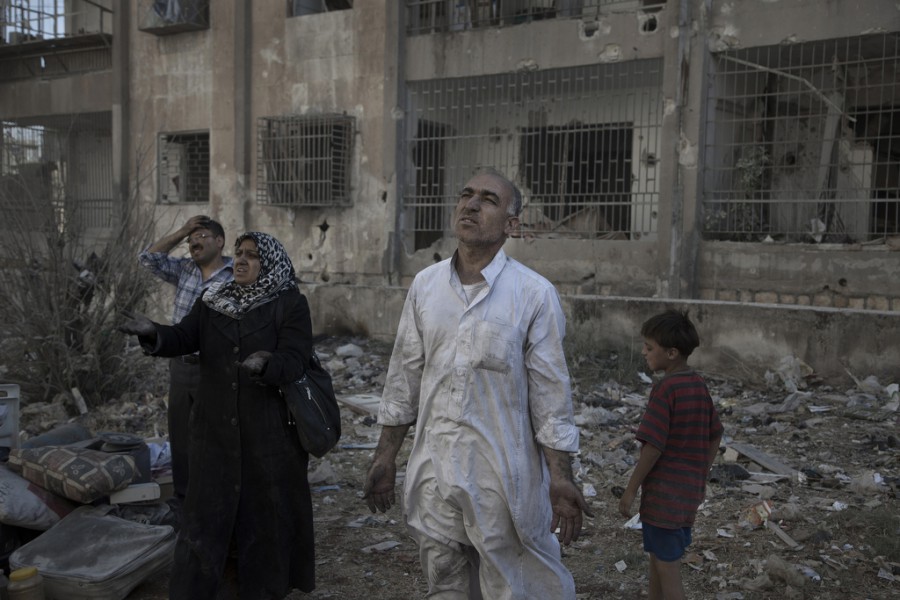 Video and photo screening of "Killing Aleppo" by Laurent van der Stockt opened in Gallery 11/07/95 on 14 November, in collaboration with the French Cultural Center Andre Malraux. Video screening of photographs taken in Syria will be available at the Gallery for the next three weeks. At the exhibition opening, Tarik Samarah, whose photographs are part of the permanent exhibition in Gallery 11/07/95, emphasized how photography series "Killing Aleppo" pointed at the violence that was ongoing, but from our point of view, somewhere far, far away. In light of the media censorship in Syria, these photographs are even more meaningful, since they reconstruct the everyday life in Syria.
Samarah compared the crimes that happened in Bosnia and Herzegovina in the nineties and the violence that is happening today, pointing out that these two are examples of violence where contemporary world remained indifferent. What Bosnia and Herzegovina once was, Syria is today.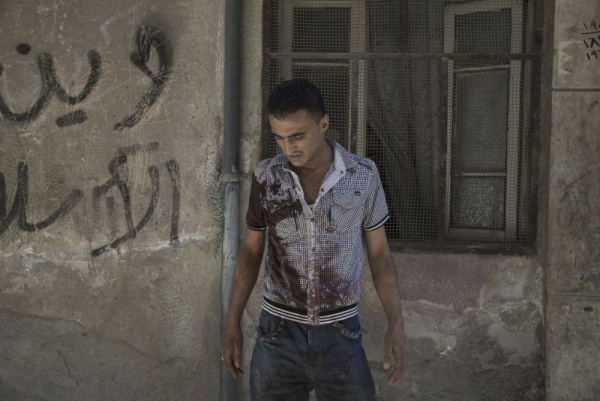 LAURENT VAN DER STOCKT is a Gamma Agency and Newsweek photographer. Van der Stock has covered many of the major world conflicts, from former Yugoslavia to Afghanistan, from Chechnya to the Gulf War, Africa and the Middle East. His photographs are following some of the main headlines in international newspapers (The New York Times, Newsweek, Le Monde, Liberation, Stern, Geo, Paris Match, EL Pais, Le Figaro, The Independent, L'Express etc.). In 1991 he won the Excellence Award for journalism at the University in Colombia, Prix Paris Match 1996, and Prix Bayeux des correspondents de guerre, and he is four times winner of the Prix du Festival du Scoop d'Anger. His exhibition Our Fellow Man, exhibited last year in the European House of Photography in Paris, covered twenty years of his art and photography work. Screening of the photography series "Killing Aleppo", as well as the permanent exhibition "Srebrenica", are available at Gallery 11/07/95.