The High Representative of the International Criminal Tribunal for the Former Yugoslavia (ICTY), headed by President of the Court, Carmelo Agius, visited the Gallery 11/07/95. Apart from Mr. Agius, the delegation included John Hocking, ICTY chief secretary, ICTY chief of staff Ana Cristina Rodriguez Pineda, and Margriet Prins, head of the ICTY delegation in Sarajevo. The prominent Tribunal officials in The Hague were guided through gallery by Tarik Samarah, founder and director of the Gallery 11/07/95.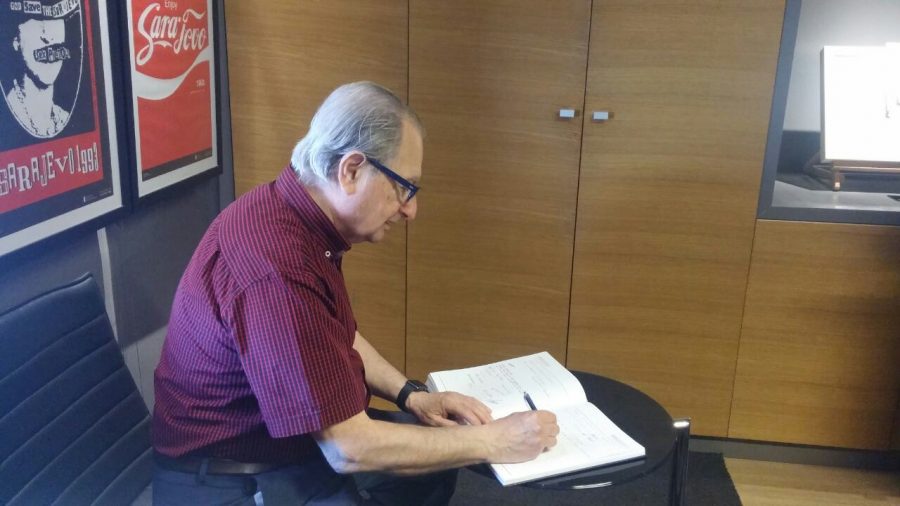 After the visit, Mr. Agius said: "I am very impressed with the quality and message of the photos. In an exceptional way, they are able to convey the story of the tragedy that occurred in July 1995 in Srebrenica."
Mr. Hocking, the ICTY chief secretary, said that although in the daily work of the Tribunal they encounter facts, statistics and evidence of genocide, photographs exhibited in Gallery 11/07/95 in another way convey an emotion that is bound to atrocities: "Thank you for reminding us all to remember that the pain of many would not fall into oblivion. Let us be persistent in doing what we can when confronted with evil. "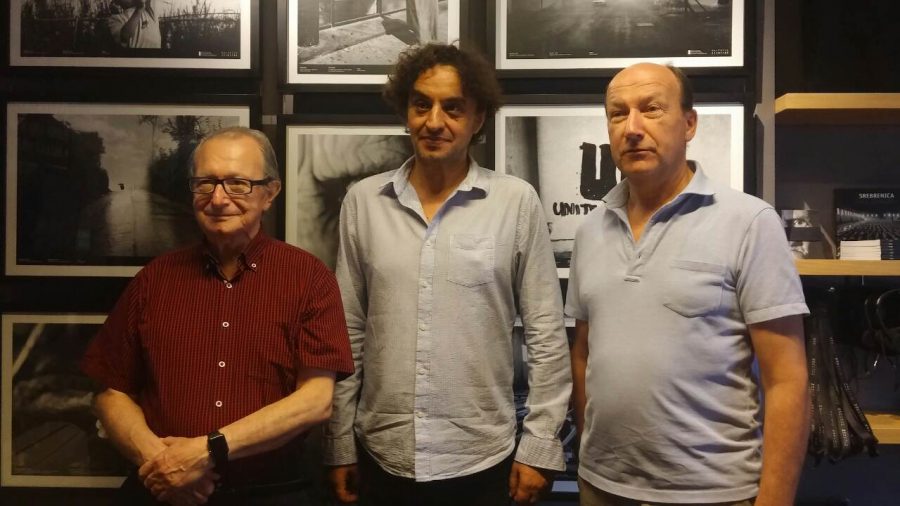 Gallery 11/07/95 today marks the fifth anniversary of its existence. Opened on July 12, 2012 with the support of TIKA – Turkish International Development Agency and Municipality of Stari Grad, headed by Mayor Ibrahim Hadžibajrić, Gallery 11/07/95 managed to become a representative cultural symbol of Sarajevo in five years of its activity. The gallery is conceived as a place of continuous affirmation of memory of genocide, and the date that is symbolically chosen as the day when the memory begins is also a call to create a cultural memory discourse that will not be exhausted exclusively in commemorative practices related only to specific dates.
In the five years of its existence, Gallery 11/07/95 achieved significant results, organized numerous exhibitions, hosted high delegations, and the museum's innovation of the Gallery 11/07/95 was recognized by the profession through the awards so far. The fifth anniversary of its work Gallery 11/07/95 marked by participation in two important museum competitions; Museums in Short 2017 and the European Museum Academy 2017 (EMA AWARD 2017).