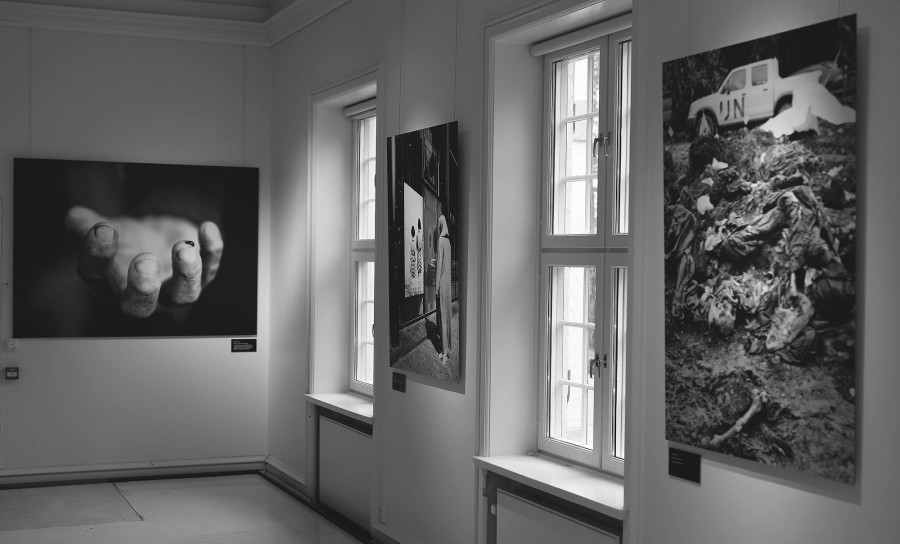 Regarding the 20th anniversary of the genocide in Srebrenica photographs by Tarik Samarah were exhibited in several reputable galleries and museums in the world.
The exhibition in the Illinois Holocaust Museum was opened on March 26th 2015. The opening of the exhibition, among the others, attended Jadranka Negodic, Bosnian ambassador in the United States, as well as the Adnan Hadrovic, Minister Counsellor and Deputy Chief Minister of Mission of Bosnia and Herzegovina in United States.
Illinois Holocaust Museum and Education Center recorded over 100.000 visits annually, and the main visitors are researchers, academics and students. The exhibition was organized in partnership with Bosnian-American Genocide Institute and Education Center, as well with the cooperation of Holocaust Museum in Washington, where it was exhibited previously.
About the importance of this exhibition Kelley Szany, director of the educational program in the Museum of the Holocaust in Illinois, said:
"After the Holocaust, the echo of genocide left an ingrained mark on our collective consciousness. In the shadow of any crime, the world continues to be reminded of appeal "Never Again", urging the society, nations and individuals to become not only witnesses, but to recognize our collective responsibilities towards the humanity."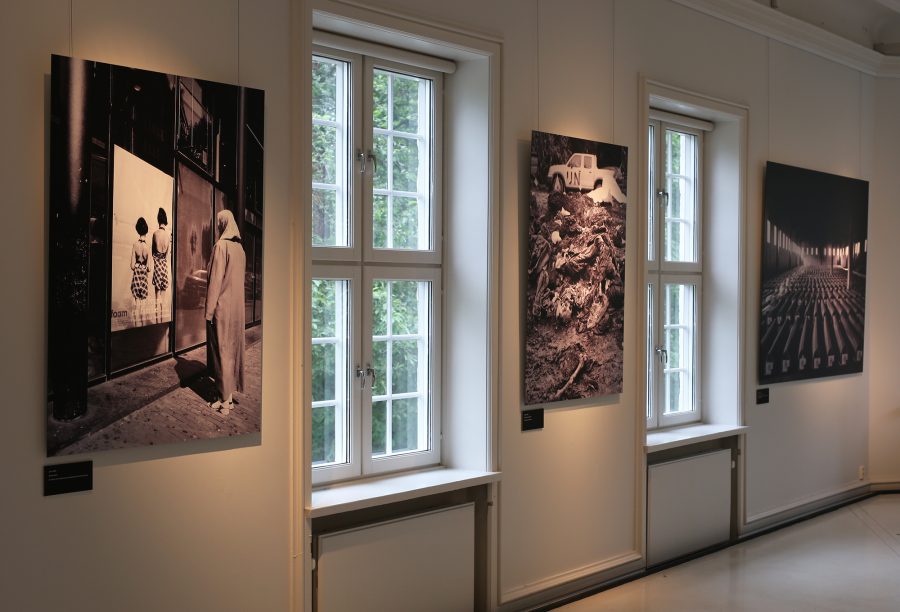 The photography exhibition "Abandoned in Srebrenica – the 20th Anniversary" was opened on the 4th of June 2015. in the Centre for Studies of Holocaust and Religious Minorities in Oslo. The exhibition was organized regarding the 20th anniversary of genocide in Srebrenica. Denis Zvidic, Presiding Judge Ministers of BiH and the director of the Centre Guri Hjeltnes opened the exhibition, among others were present Zumra Sehomerovic, the survivor of genocide in Srebrenica, Amor Masovic, Anton Weiss-Wendt, Chief of the research team "20 years of Srebrenica" in the Centre for Studies of Holocaust and the Ambassador of BiH in Norway Emir Poljo.
Message from Tarik Samarah was conveyed during the opening of the exhibition, he said how he wanted to mark two crushing crimes in the past century in Europe, and to remind that all of us are witnesses and if choose to do nothing, with silence we accept injustice.
Samarah emphasized that even twenty years after the genocide in Srebrenica and seventy years after the Holocaust, we are witnessing the rise of xenophobia, antisemitism, islamophobia, and other forms of terrorism, and new wars.
The photography exhibition "Genocide in the Heart of Europe"  was opened on the June 12, 2015 in Geneva. The exhibition was organized with the help of Geneva city authorities. It was presented in the open space, at the square Plainpais.