The artwork "1945 – 1995 – 2020" was exhibited in Museum of Krakow, in the former Oskar Schindler's Enamel Factory.
One of the permanent exhibitions of the Museum of Krakow is called "Kraków under Nazi Occupation 1939–1945" and it is located in the former administrative building of Oskar Schindler's Enamel Factory at 4 Lipowa Street. The artwork "1945 – 1995 – 2020" was displayed to commemorate the 25th anniversary of the Srebrenica genocide and it is part of the Gallery 11/07/95  campaign "A photo-historical mise en abyme: mother of Srebrenica outside the Anne Frank House".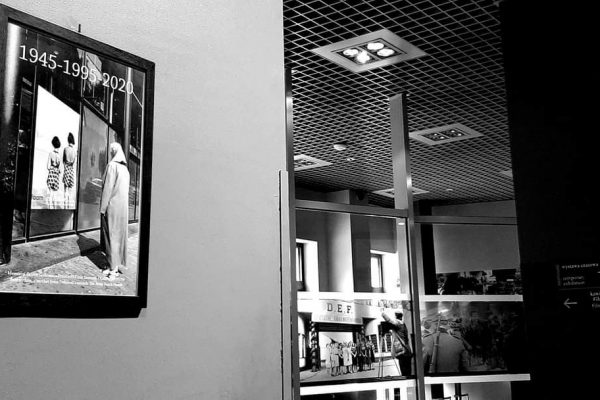 The main objective of the campaign was to remind us of the cyclical repetition of the history of wars; to remind of victims of the wars in the former Yugoslavia, to remember the Srebrenica genocide and the Holocaust victims and to ask the question: is it possible to prevent future crimes, to preclude and timely stop the history of evil from repeating itself?