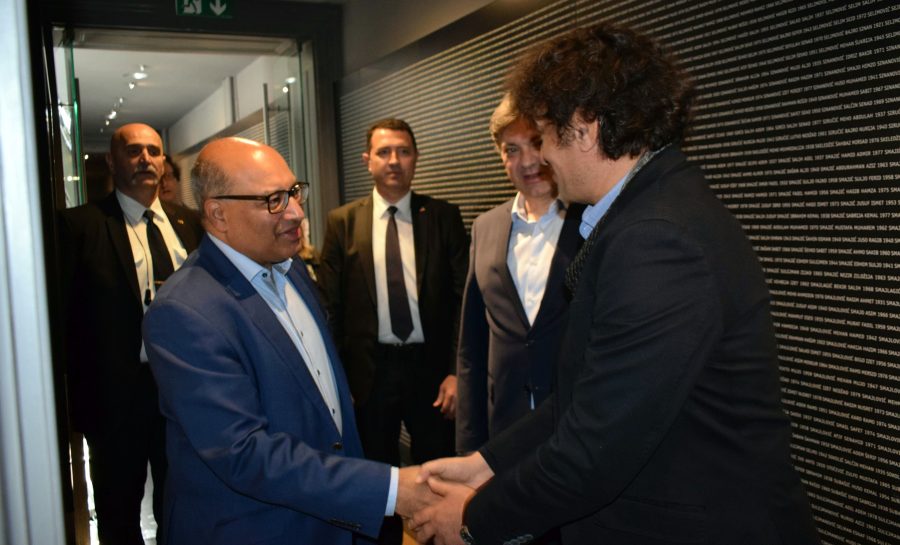 Mr. Suma Chakrabarti, President of the European Bank for Reconstruction and Development (EBRD), accompanied by his wife and chairman of the Council of Ministers of Bosnia and Herzegovina, Denis Zvizdic, visited today the Gallery of 11/07/95.
The EBRD delegation was guided through the Gallery 11/07/95 by Tarik Samarah, founder of the Gallery and the author of a permanent exhibition Srebrenica, who presented Mr. Chakrabarti and other representatives of the delegation with the story about the Srebrenica genocide and its aftermath. Narrative of a permanent gallery exhibition serves as a testimony to the causes, proportions and consequences of genocide in which more than 8,000 people were killed.
At the end of the visit, Tarik Samarah presented as a gift to Mr. Chakrabarti the "Srebrenica" catalogue and a photograph "The Birds" – a limited edition of one of his photographic prints.