Phumzile Mlambo-Ngcuka, United Nations Under-Secretary-General and Executive Director of UN Women, visited Gallery 11/07/95 yesterday. Ms. Phumzile Mlambo-Ngcuka was given a tour of the exhibition by Mr.Tarik Samarah, founder of the Gallery and the author of the permanent "Srebrenica" exhibition, who narrated the events of the Srebrenica genocide and its aftermath.
Ms. Phumzile Mlambo-Ngcuka, moved in particular by the theme and contents of the Gallery 11/07/95, has demonstrated notable interested in the current state of affairs of Srebrenica's surviving women and the availability of psychosocial support system for survivors.
After the tour, Phumzile Mlambo-Ngcuka talked with Mr. Hariz Halilovic, a professor at RMIT University, who elaborated on the consequences that survivors face given the current social climate in Bosnia and Herzegovina.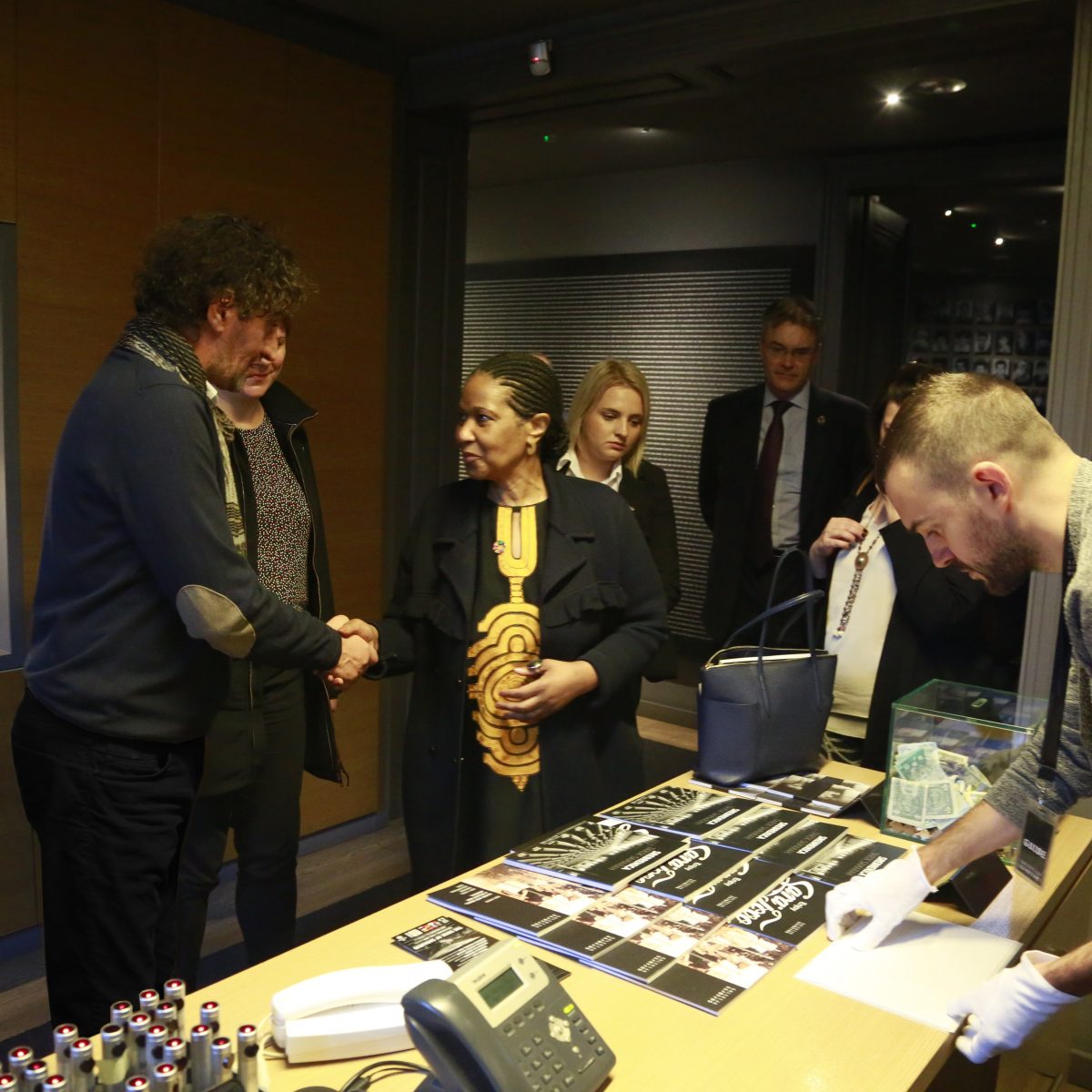 "This open-ended temporality and waiting for the past are spread across both time and space and keep the Bosnian war widows with limited options to move on and reinvent themselves in new roles and identities.", Mr. Halilović stated.
At the end of the visit, Tarik Samarah presented Ms. Phumzile Mlambo-Ngcuka with the parting gift – a "Srebrenica" catalogue and the "Anne Frank" photograph, a limited edition of one of his photographic prints.