Peter Hanke, a member of the city government of Vienna and executive city of finance, business, labor, international affairs, and Vienna public utilities visited Gallery 11/07/95 on Thursday. The delegation was escorted through the Gallery 11/07/95 by Tarik Samarah, founder of the Gallery and the author of the permanent exhibition Srebrenica.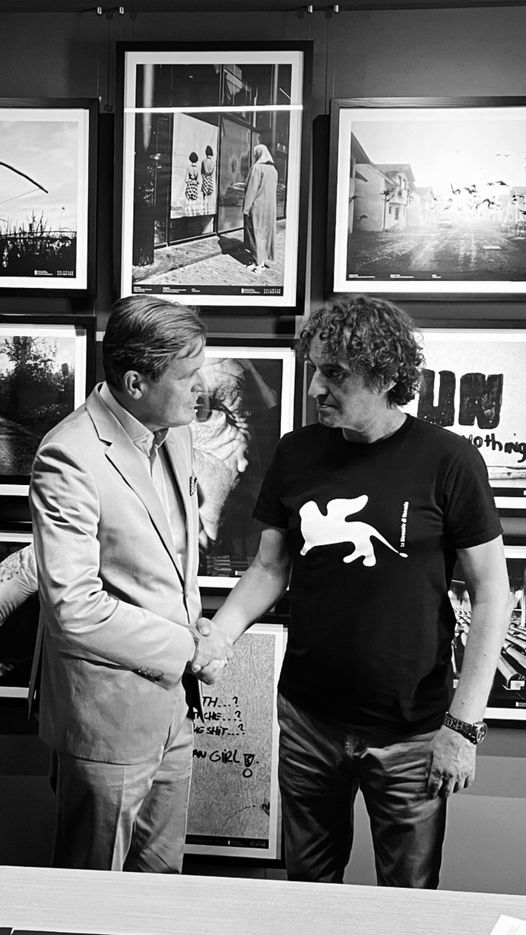 Mr. Samarah spoke to Mr. Hanke about the Srebrenica genocide and its aftermath while emphasizing the importance of continuous memorialization of traumatic
events such as the genocide in Srebrenica through culture and art.
After visiting the Gallery, Mr. Hanke stated the following: "The exhibition is very emotional. Thank you for the difficult work you are doing, for showing us what wars are like and that we must fight for a better future. Vienna and Sarajevo have a special connection and they take those relations seriously."