Michelangelo Pistoletto, one of the most prominent artists today, accompanied by Manuela Gandini the curator of Third Paradise, his wife Maria Pioppi, Ambassador of Italy Nicola Minasi and a representative of the Embassy of Italy in BiH visited the Gallery 11/07/95.
The founder of the gallery and author of the exhibition Tarik Samarah hosted the delegation through the Srebrenica exhibition, while the temporary exhibition of original posters Greetings from Sarajevo was presented by Bojan Hadžihalilović, one of the authors and member of Design Trio Sarajevo.
During his visit, Pistoletto emphasized on how: "We have to present a solution for a change. People have to understand that the memory is a key, but we also have to do something new, we have to find a new solution." He said how precisely this tendency which seeks the ways of how memory can be turned into something productive is visible in the Gallery 11/07/95.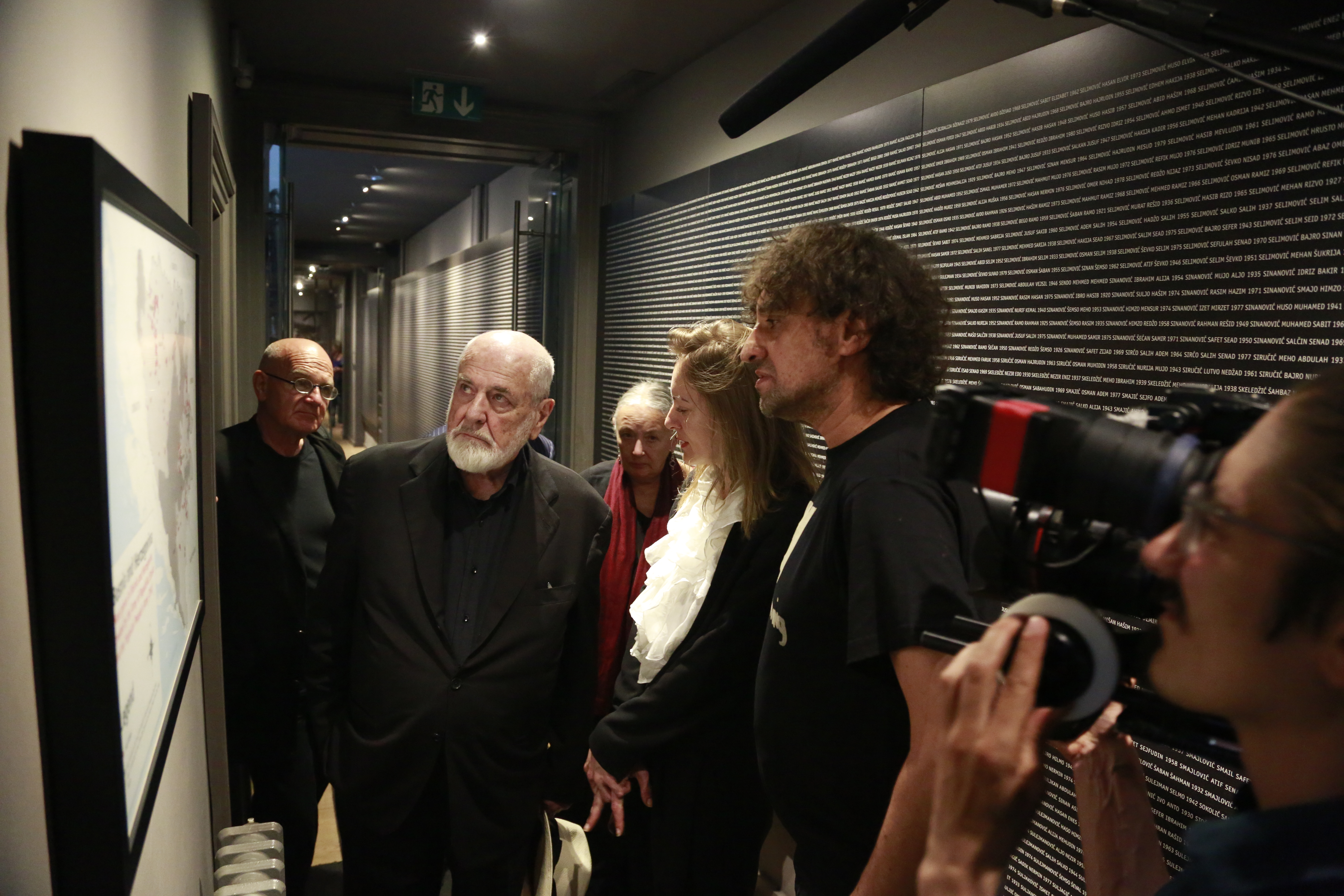 Tarik Samarah presented a monograph Srebrenica and one of his photographs as a gift to Mr. Pistoletti. This visit is announcement of the future collaboration between artists, as well as the collaboration between Gallery 11/07/95 and the Foundation of Mr. Pistoletti.