Anti-Masonic posters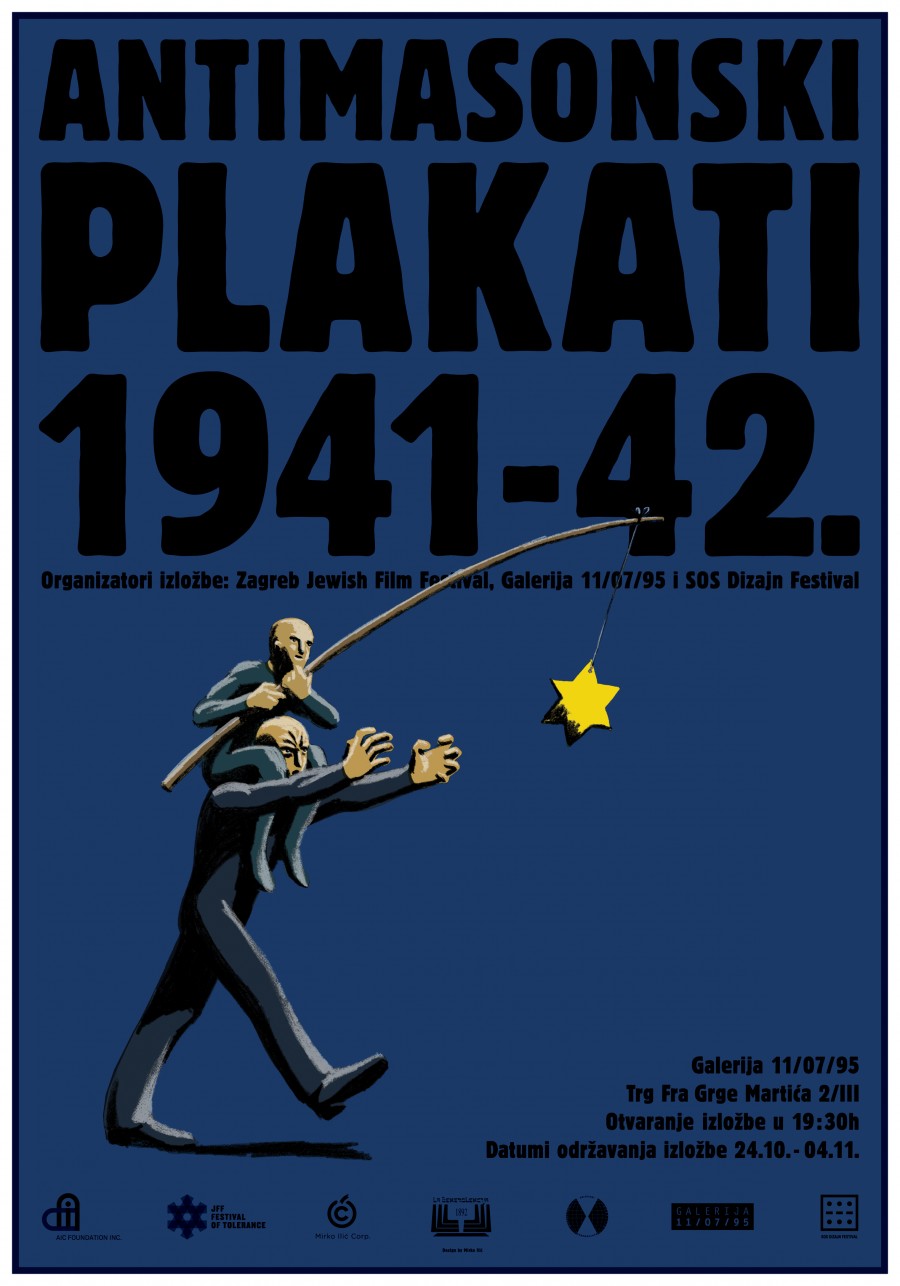 The exhibition "Anti-Masonic Posters" includes 17 original Nazi propaganda posters from Serbia during the World War II, owned by the world-renowned designer Mirko Ilić. The posters were part of the "Grand Anti-Masonic Exhibition" – which was synonymous with anti-Semitism – which opened in October 1941 in Belgrade, after the Nazi occupation and during the collaborationist regime of Milan Nedić, and closed in January 1942. The exhibition was funded by then Nazi Germany, and the aim was to deepen the hatred against Jews and the creation of the "Jews – the Enemy" concept.
The most significant review of the exhibition was given by Steven Heller, the most prominent American graphic designer, theorist, critic and renowned lecturer at the New York School of Visual Arts. According to him, the central theme of the exhibition was based on the traditional blood libel, an alleged Jewish – and, in this case, Jewish-Communist-Masonic plot for world domination. In addition to the exhibition, a huge amount of propaganda materials was created: over 200 000 different brochures, 60 000 posters, 100 000 flyers, 108 000 samples of nine different types of illustrated envelopes, 176 movie clips, four postage stamps, and more. The big lie was more believable when it was everywhere and on everything.
This type of anti-Semitic propaganda is useful for seeing how art and propaganda posters in particular can help create the "Other."
The exhibition was held as a part of the Festival of Tolerance in Sarajevo, and the organizers of the exhibition were the Zagreb Jewish Film Festival, Gallery 11/07/95 and SOS Design Festival, with the support of Mirko Ilić and the American nonprofit organization AIC Foundation Inc.