Postcards from Sarajevo 1993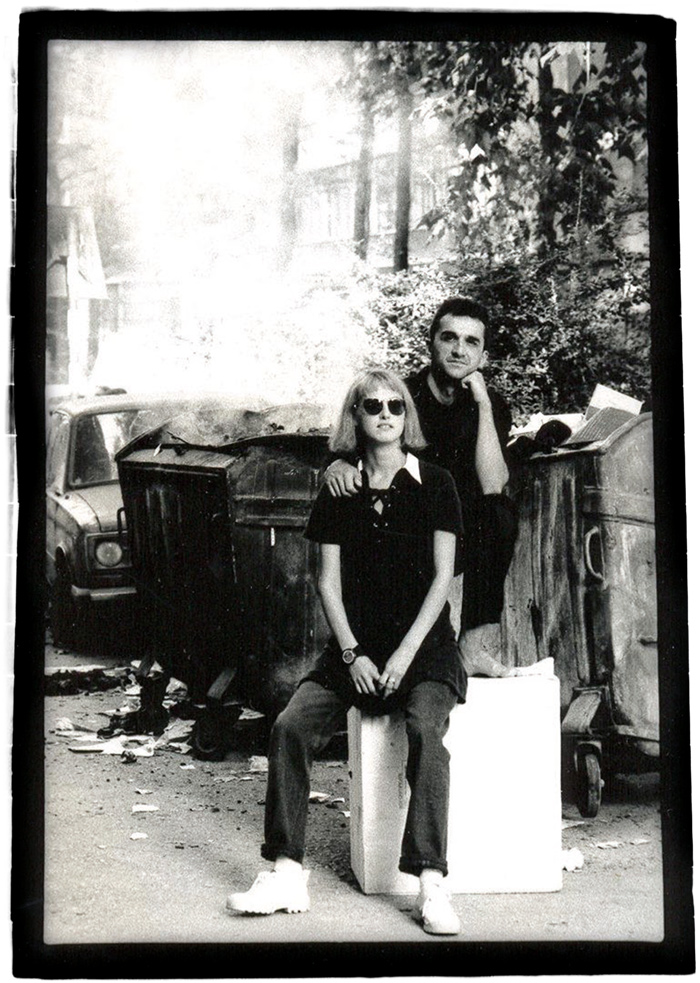 The siege of Sarajevo will be remembered as a time of the brutal shelling, everyday struggles for survival, and systematic destruction of the city. The siege of Sarajevo – the longest siege of a capital city in modern history – started in April 1992 and ended in February 1996. During the four-year occupation, over 10 000 people were killed and 60 000 injured, from a population of 350 000. Despite the systematic destruction of the city, there was a simultaneous development of various artistic practices.  One of the stories of resistance is a story of "TRIO".
During the war from 1992 to 1995, this group of young artists designed a series of postcards "Greetings from Sarajevo 1993" to warn about the situation of the besieged city.  Through their personal networks, they managed to print the first series of these postcards at the Geodesic Institute in Sarajevo; they drew their posters by hand, using old-fashioned means and media. Their remakes of famous advertising and artistic designs got very good reviews from world-famous critics. Their posters were exhibited in various art galleries in the world and their work was published by leading global media such as The Independent, The Guardian, Life Magazine and Newsweek.
In the introductory text of the exhibition catalog famous Bosnian writer, Aleksandar Hemon wrote: "But people inside didn't just suffer and die. They also lived, thought, loved, played music, and strived to restore the city into its righteous place in the world, the world that abandoned it so frivolously. For them, the challenge was how to bridge the two realities, how to reconnect what should've never been split apart, how to make the world face the fact that Sarajevo was actually at its center.
The Trio design team accepted the challenge in their extraordinary way. They re-designed images, re-branded brands, re-configured the outside reality, creating their postcards to send them to the world in order to show that Sarajevo never left it. It was the world that left Sarajevo."
***
Dalida and Bojan Hadžihalilović graduated from the Academy of Fine Arts, Department of Graphic Design, in Sarajevo in 1989. At the beginning of their studies, together with Leila Mulabegović Hatt (who currently lives and works in Zurich), they founded the studio Design Trio – Sarajevo. Before the war in Yugoslavia, they were engaged in graphic design, visual communication, computer graphics, animation, TV production of TV commercials, books, magazines, newspapers, receiving many awards for their creative work.
After the war, they founded the agency Fabrika-Sarajevo, that has been engaged in design, computer graphics, TV animation, TV spots production and marketing communication.
Many magazines (Graphis, Print, How, Step inside Design, Life, Newsweek, The Face, Creative Review, Art Press, Print, Flash Art) and publications (Anatomy of Design, Innovative Promotions at Work, The Design of Dissent, Graphic Agitation II, Evil doesn't live Here, Political posters in Central and Eastern Europe 1945-95, Bound les Borders) wrote about their work.