Exhibition of the photographs made by photo reporters who reported on war-time horrors in Bosnia and Herzegovina in the nineties was opened in Gallery 11/07/95 last night. The exhibited photographs were previously published in the book "Bosnia 1992-1995" whose editors were Jon Jones and Remy Ourdan.
The authors of the exhibited works are: Ron Haviv, Gary Knight, Steve Connors, Mike Persson, Andrew Reid, Patrick Chauvel, Enric Marti, Jon Jones, Tom Stoddart, Chris Morris, Santiago Lyon, Paul Lowe, Anthony Loyd, Jerome Delay, Darko Bandic, Roger Hutchings, Alexandra Boulat, Enrico Dagnino, Filip Horvat, Amel Emric, Patrick Robert, Laurent Van der Stockt and Wade Goddard.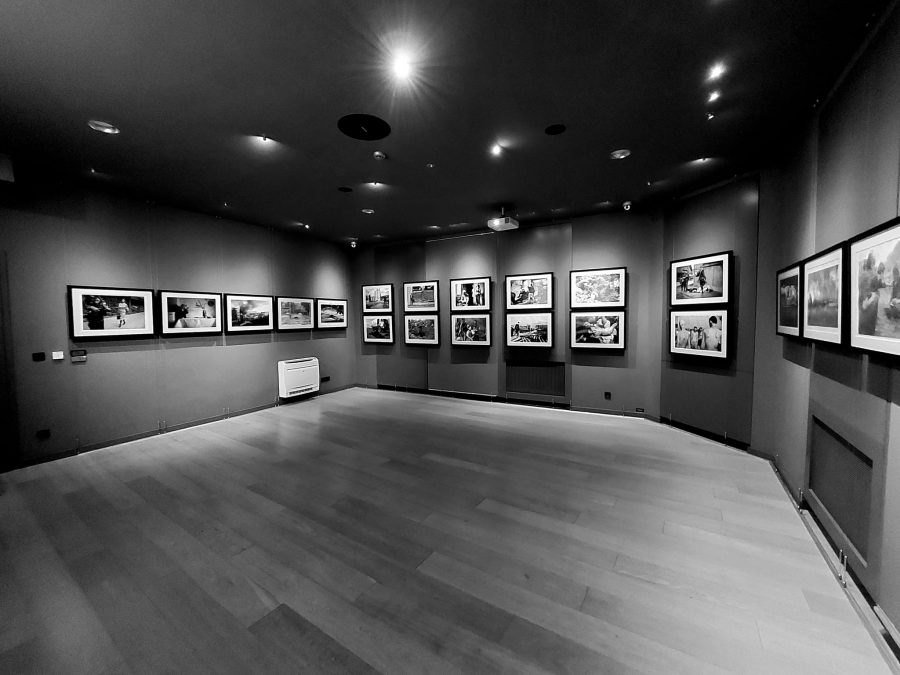 The exhibition was organized as a part of WARM Festival 2022 and the opening was attended by some of the authors of the photographs, namely Enric Marti, Paul Lowe, Enrico Dagnino and Jerome Delay.
During the opening, Mr. Damir Sagolj, director of the festival, stated that the book "Bosnia 1992 – 1995" is the most comprehensive collection of the photographs of the war in Bosnia and he also dedicated the moment to the memory of all the photographers who are not with us anymore: Anja Niedringhaus, Alexandra Boulat, Tom Stoddart, Yannis Behrakis and Kurt Schork. Mr. Sagolj pointed out that the exhibition is also displayed in the Memorial Center in Potocari where it will remain as part of their permanent collection.
Tarik Samarah welcomed the guests and thanked the photographers for their work stating that "photographs exhibited here today matter not only as evidence of the horrible crimes that took place but also as a confirmation that we were not completely abandoned by the world and that there were individuals who wanted to tell the world the truth about the horrors of war and injustice to which we were exposed. Their work was a kind of resistance to absolute global indifference. Those acts of resistance were also acts of hope for us. Through these photographs we hoped that  someone would note our suffering and confirm that we are not alone in the world".