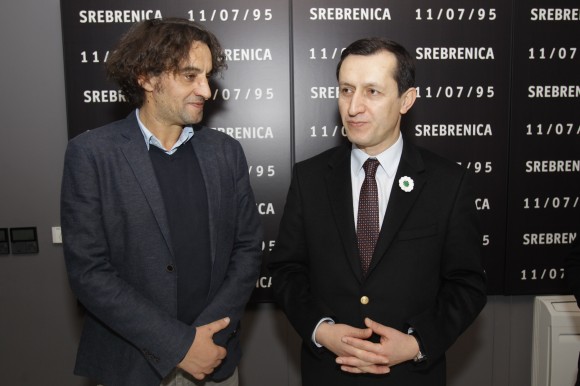 Emrullah İşler, Deputy Prime Minister of Turkey, visited the Memorial Gallery 11/07/95 during his official visit to Bosnia and Herzegovina. After seeing the exhibition, İşler emphasized the importance of existence of the Memorial  Gallery, pointing out that the gallery should remind the next generations  of the pain that happened in that part of  Bosnia and Herzegovina.
"It is a sin and guilt of us all. Unfortunately, genocide was not prevented. On all sides of Bosnia and Herzegovina there are mass graves, tens of thousands people were killed, and this nation suffered great pain at the end of the 21st century", said İşler.
We recall that the Republic of Turkey helped the construction and opening of Gallery 11/07/95.