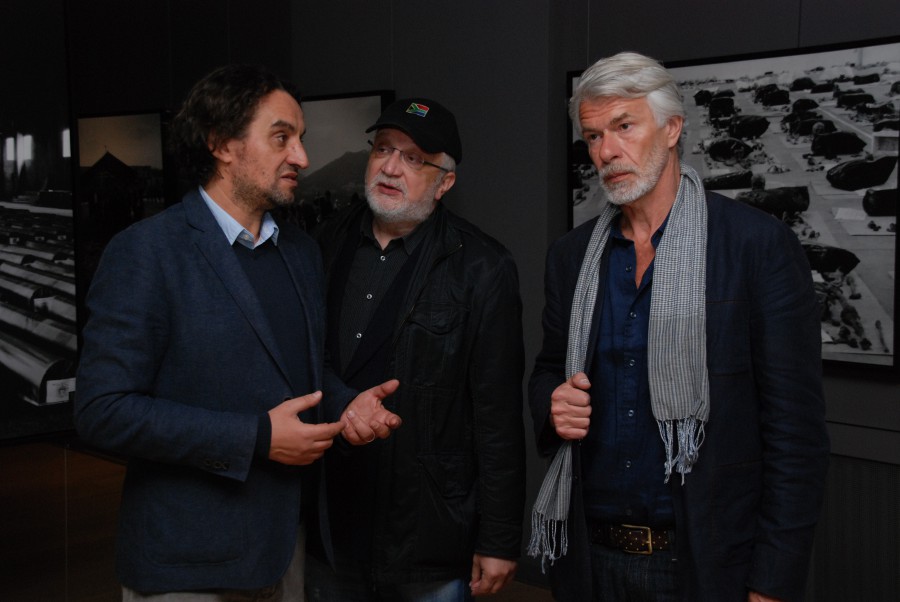 The director of famous Tate Modern Gallery in London, Chris Dercon visited the Memorial Gallery 11/07/95. Tarik Samarah, photographer and director of Gallery 11/07/95, guided Dercon through the exhibition. Dercon said for the Anatolia News Agency that he realised that after the war in Germany, there was a need to create a place where the effects and consequences of war would be shown to the world.
He explained that Tarik Samarah with his gallery did exactly that, he showed to the world the pain and destiny of the people from Srebrenica.
"When we compare this gallery with other memorial galleries, this one is simple, conceivable and distanced", said Dercon.
Speaking about the exhibition, he said that the photographs "write personal memories", and that Samarah expressed his emotions through the gallery. Dercon said that he heard earlier about Hasan Nuhanovic, who was also present during the visit.
"Our museums are very important. They are important because we can only remember when we are willing to forget", explained Dercon. He added that places like these were places where we could remember, but also forgive.
"To forgive, in this sense, means to have a life of its own, which means that we have to move on. We need to go beyond, despite what this gallery shows happened, and what happened was terrible, it was unbelievably awful and still is", said Dercon.
Memories couldn't be left alone, he said, it was necessary to do something with them. Art historian, curator and charismatic thinker Chris Dercon has been for the past three years the head of the most visited gallery in the world, visited by around 5 million people per year.